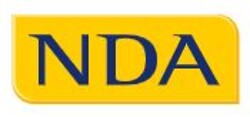 About NDA
NDA is a world leading drug development consultancy with a dedicated team of over 150 consultants supported by an expert network and a specialist Advisory Board.
Our goal is to streamline drug development in order to accelerate patient access to important medical therapies.
Background to NDA
Objective, impartial advice tailored to your needs
We are an independent, private, family-owned business solely focused on giving pharmaceutical companies objective, impartial advice on how to accelerate patient access to important medical therapies.
With NDA our clients work with a single partner linking science, medicine, regulation and reimbursement considerations to optimise development timelines. Our experts supported the development of the regulatory and reimbursement systems in place today.
NDA has no clinical research arm and therefore no interest in driving unnecessary clinical research – we only focus on what you need and what the regulators and payers require.
Help cut your development costs
By focusing your attention on what's needed to get your drug approved by the regulators, and the data required by the payers, we'll help you optimise your whole development program, cut out unnecessary clinical trials, and make you aware of any additional requirements.
Ensuring the right clinical program with the right end-points, taking all regulatory and payer requirements into account, saves you vast amounts of money. We focus on helping you to showcase your new medicine in the best light to the ultimate benefit of patients.
Help reduce your time to market
We take an independent view of your product development and advise on what needs improving, amending or shaping. We'll steer you on what the regulators are looking for, how to best present your data, how to prepare your submission and documentation, and at the same time you will gain an understanding of what the payers and HTA bodies require.
You'll get a clear path and direct guidelines from an independent and trusted source. Together, this will optimise your development activities and help you focus on what's needed to get your drug approved and to market faster.
Keep your drug on the market
Once on the market, you need to keep tracking and monitoring the safety and efficacy of your drug, prepare for potential audits and reviews and maintain your product through variations, label changes, etc.
Planning for post market requirements starts right back in drug development. We can support you in building this into your development plans, or work with your post authorisation plans to keep your drug on the market with minimal process and cost.
Our Mission
Let's bring good medicines to the world and keep them there.
Medicines to patients
NDA's sole commitment is to make sure that the best possible medicines reach patients without unnecessary delay. Our aim is to shorten the expensive and time-consuming process of getting effective and reliable medicines to the market and ensuring that they remain there for as long as they benefit the patients. We achieve this by providing our clients with an extensive portfolio of services that are optimised to meet the standards of regulatory authorities and reimbursement agencies.
Bridging the gap
We strive to bridge the communication gaps between the different stakeholders and departments within our clients, as well as between the regulated and the regulators for the ultimate benefit of patients.
Faster and safer
Our clients benefit from our comprehensive and qualified input into development plans and regulatory assistance throughout the life span of their products, thus ensuring rapid access to market and efficient maintenance during the entire product life cycle.
At NDA we consider our mission to be at the core of what we bring to our clients, but also of what we bring to society. To read more about what NDA is doing to improve the world, read about our Social responsibility. Our mission is also embedded in the way we conduct ourselves and our business. Communicating and explaining what our mission means to each and every one at NDA is critical to make sure it becomes more than just a couple of phrases. For that purpose we have established the NDA Code of Ethics.