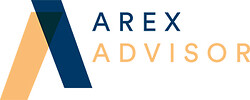 Arex Advisor is a full-service provider for biotech and pharmaceutical companies seeking to bring their medicines to the market, without detours.
Our mission is to help you bring your projects to commercialization. We are passionate about the development process, leading to submission and a successful commercialization of important medicines – which ultimately helps to improve the lives of patients.
We achieve these goals through our excellence in six service areas: Regulatory Affairs, Manufacturing and Control, Pharmacovigilance, Quality Assurance and Marketing Authorization Holder services. Our experts offer a combination of strategic advice and operational expertise throughout your journey from early development to commercialized product.
Arex is employee-owned. We build our company on partnership – leading to long term relationships and a dedicated team.
We help you reach your desired destination, without detours.