A new malaria vaccine offers hope but much more research is still needed
There has long been no vaccine against malaria, but there have been breakthroughs in recent years. However, it is still unclear how we become immune to the malaria parasite, and this is a vital piece of the puzzle for creating effective vaccines, says malaria researcher Kristina Persson.
Earlier in April, Ghana was the first country to authorise a new vaccine against malaria, which was developed by researchers at Oxford University. The World Health Organisation (WHO) has not yet issued a recommendation on the vaccine, but despite this, Kristina Persson, a malaria researcher at Lund University, is optimistic about the approval.
"It is not the usual procedure to approve a vaccine before the WHO has issued a recommendation. However, I think it is positive that they have chosen to test this new vaccine. They have previously tested the vaccine that WHO has recommended, but it has much lower efficacy," she says.
In 2021, the WHO issued a recommendation for the malaria vaccine RTS,S that demonstrated an effectiveness of 30%, and it was the first malaria vaccine for which the organisation issued a recommendation for use. The new vaccine, R21, has demonstrated an effectiveness of almost 80% in a Phase II study, but the vaccine does not entirely solve the malaria problem, says Kristina Persson.
"Both of these vaccines only work on the part of the parasite that is transferred from the mosquito to the liver. First, the parasite enters the human liver via the mosquito, where it lies for a week and grows. Then it can get into the blood, and the vaccine does not protect against that."
To get fully effective protection, you would also need a vaccine that protects against the parasite in the blood stage, says Kristina Persson.
She sees the development of vaccines that show efficacy against malaria as a positive step in the development, but emphasises that a more fundamental understanding of the disease is needed.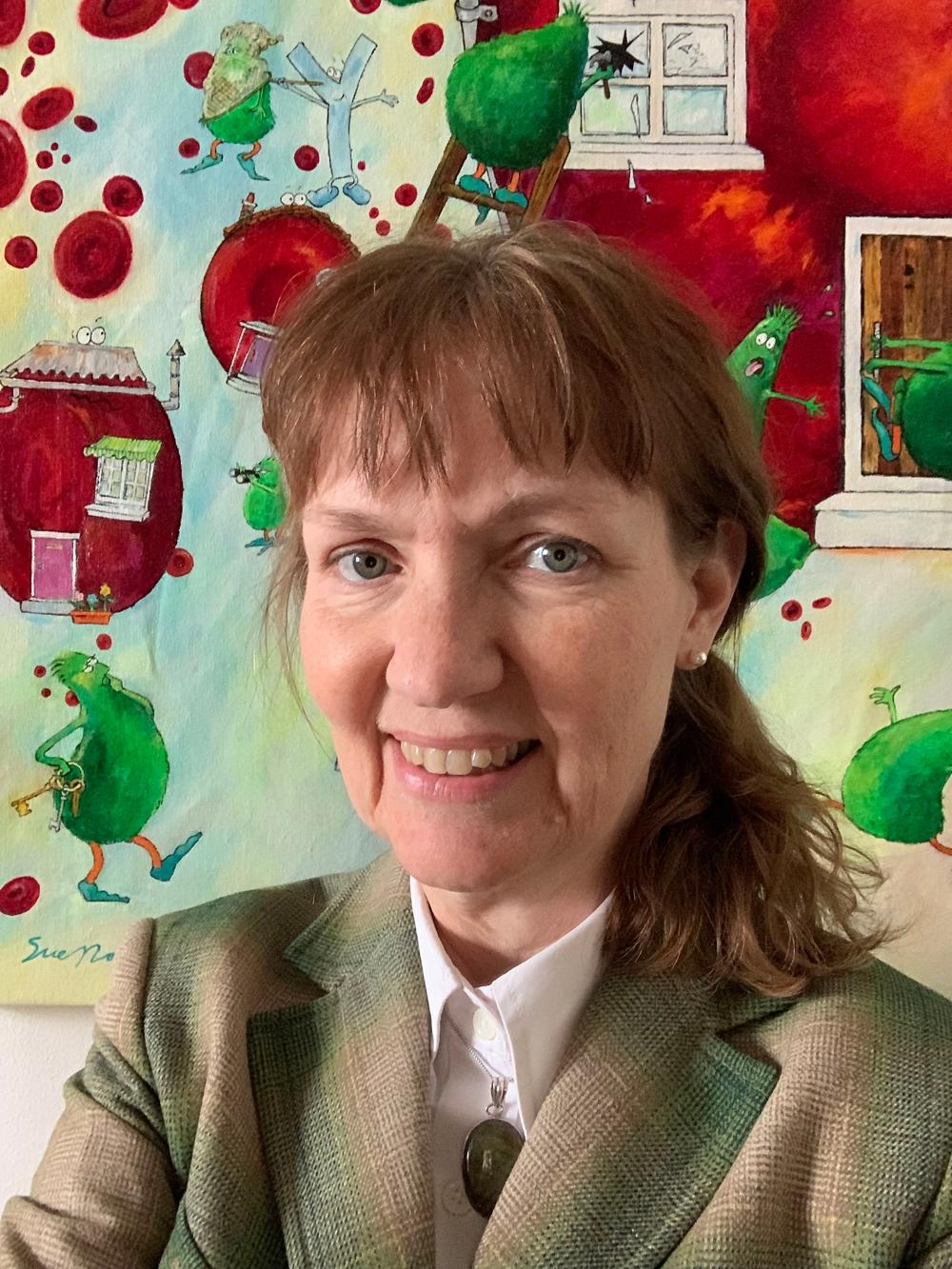 Kristina Persson is trying to understand how immunity to malaria develops by studying B cells in the immune system.
"The problem with malaria is that you have to be infected by it 10 to 15 times before you become immune to the disease. We still don't really know how to develop a natural defence, and it's hard to develop a vaccine if you don't really know what to look for."
Kristina Persson also emphasises that the malaria parasite is very complex.
"The malaria parasite looks different at different stages of its life cycle, making it more difficult to develop vaccines, as you have to find ways to attack it at different points in the life cycle."
The development of vaccines against malaria has been ongoing for a few decades. However, developing vaccines is also an economic issue, says Kristina Persson, and malaria mainly affects individuals in poor countries.
"Overall, much more money has probably been invested in developing COVID-19 vaccines than malaria vaccines."
Facts about malaria
Malaria is an infectious disease caused by parasite species of the genus Plasmodium. The parasite is spread to humans by certain types of mosquitoes, and the disease occurs mainly in tropical countries. A total of 619,000 people died from the disease in 2021.
Source: WHO
Artikeln är en del av vårt tema om News in English.