Why the world renown researcher Marc Tessier-Lavigne resigns as Stanford´s president
In mid-summer, neuroscientist Marc Tessier-Lavigne announced his resignation as President of Stanford following allegations of manipulated study data. According to the reporter Theo Baker, who first reported the story, Tessier-Lavigne "rewarded the winners and punished the losers". Here is the background of the story which has shaken the American scientific community over the summer.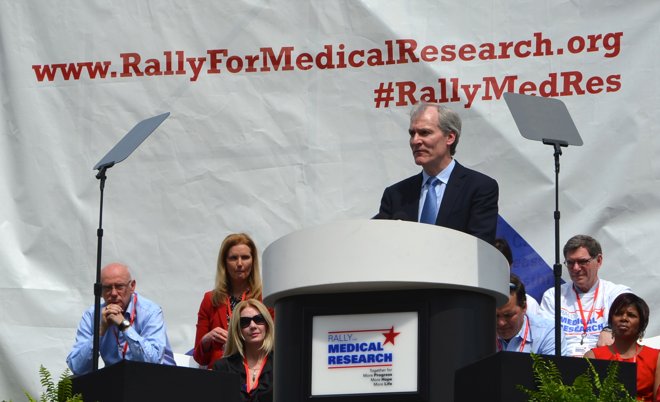 Marc Tessier-Lavigne was previously a top executive at pharmaceutical company Genentech and President of Rockefeller University and Stanford University. Here he is giving a speech at a fundraiser for medical research at the Carnegie Library in Washington DC. Foto: Adam Fagen
It was suggested in an online forum in 2015 that a study published in the prestigious journal Science was manipulated. According to an anonymous person, the article was full of problematic images.
Marc Tessier-Lavigne, the-then President of Rockefeller University and a former senior research manager at pharmaceutical company Genentech, was one of the authors of the contested study.
This was not the first nor the last time that Mr Tessier-Lavigne's studies were challenged on scientific Internet forums or blogs. It was debated whether images in his studies were manipulated using Photoshop and whether data had been falsified. However, that did not stop Tessier-Lavigne's career from skyrocketing. In 2016, he was recruited to the position of President of Stanford University in California, one of the most prestigious universities in the US and the world.
The final catalyst for Tessier-Lavigne's resignation this summer was a series of articles in Stanford's own student newspaper, the Stanford Daily.
"For the good of the University, I have made the decision to step down as President," he wrote in a statement on 19 July.
The articles in the Stanford Daily, written by 18-year-old student Theo Baker, resulted in an independent committee reviewing studies authored by the University´s President.
Formerly a senior manager at Genentech
Marc Tessier-Lavigne was born in Canada but was mainly raised in Europe. For some time, he was Head of Research at pharmaceutical company Genentech, where he was in charge of 1400 researchers. He has been President of Rockefeller University and, since 2016, President of Stanford University in California.
An independent committee reviewed a dozen studies, including Cell and Science, in which Tessier-Lavigne was a lead author or co-author. On 19 July this year, the committee published a report that revealed manipulated data, although the report does not prove that Tessier-Lavigne was aware of the manipulations.
On 31 August, Marc Tessier-Lavigne will leave his position as President of Stanford.
Life Science Sweden
In its report, published on 19 July, the committee concluded that several of the studies were manipulated. The manipulations include images and figures that have been modified, duplicated or falsified. For example, the same image illustrating a protein analysis has been reused three times in allegedly different experiments.
The committee found no evidence that Mr Tessier-Lavigne knew about or had participated in the manipulations of data, yet he has chosen to resign as President. As the main author of the studies, he is accountable for them and had he remained in his post the writings and publicity about the manipulations may have continued and escalated.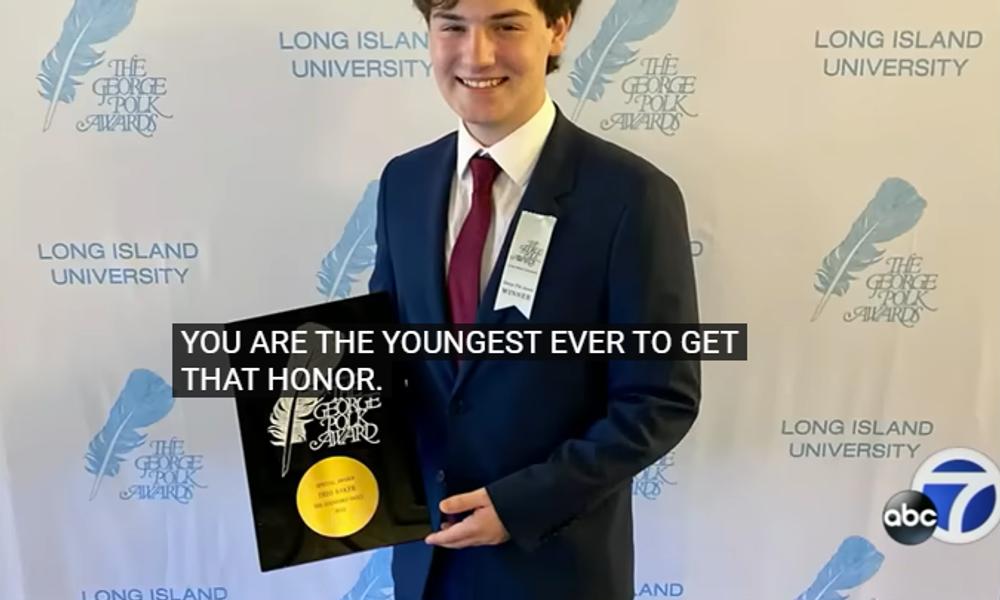 Reporter Theo Baker has been praised for his reports on manipulated study data.
Why, then, did repeated manipulations occur in Marc Tessier-Lavigne's studies?
Theo Baker, whose persistent reporting exposed the fraud, have a clear idea about this.
"He rewarded the winners and punished the losers," he told TV channel ABC 7.
Baker refers to a section of the committee's review report on Tessier-Lavigne's management style. According to the report, some of Tessier-Lavigne's former employees appreciated his leadership, while others testified to a harsh working environment in the laboratories he managed.
In this case, the rewarded winners are to be interpreted as researchers who presented the positive results that the study leaders had hoped for, and the losers as those who did not produce the desired study results.
Marc Tessier-Lavigne has founded two start-up companies and is on the Board of Regeneron and Denali Therapeutics. He has a strong record of scientific discoveries, but his career in academia may now be over.
Several of the challenged studies have now been retracted or revised.
Artikeln är en del av vårt tema om News in English.